University of minnesota duluth figure skating club
---
UMD FSC Competitive Team Tryouts for 2018-2019 Season
Wanting to join our intercollegiate or synchro team?
We are looking for skaters of all levels.
​
Date: Saturday, September 8, 2018
Time: TBD
Location: UMD Ice Arena


The University of Minnesota Duluth Figure Skating Club is recognized as a Sport Club through the recreational Sports Outdoor Program at UMD. Any skater who is enrolled in a college or degree program as a full time student can join the team as long as they take a minimum of 6 credits at UMD. We are a combination of individual intercollegiate skating, synchronized skating, and recreational skating as one club. Skaters have the option of competing in either or both areas or just skating for fun. We are one large club dedicated to create a united community of skaters with all skating disciplines and backgrounds. We are a very dedicated group of student officers, who manage and run the entire administrative side to the team. Practices are held on campus at the ice arena.
---
Our Mission:
The FSC is composed of a group from all figure skating disciplines valuing respect, responsibility, and opportunity to create a diverse culture. Our mission as a registered Campus Life Program through RSOP, is to positively promote and represent UMD in competition and in the community through our continuous efforts in personal development, leadership, and service, both on and off the ice.
---
"Figure Skating. It's not only a sport, it's a lifestyle."
Powered by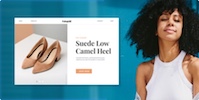 Create your own unique website with customizable templates.